Partner Ted Banks offers clear advice for compliance professionals in the wake In Re McDonald's Corp.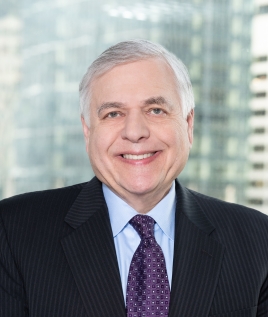 Scharf Banks Marmor Partner, Ted Banks, recently published Corporate "toxicity" and officer liability: The lessons of the McDonald's case for corporate compliance in the May 2023 issue of The Society of Corporate Compliance and Ethics award winning magazine Compliance and Ethics Professional.
In this timely article, Mr. Banks closely reviews the January 25, 2023, opinion handed down by Vice Chancellor James Travis Laster of the Delaware Court of Chancery in the case of In Re McDonald's Corp. Stockholder Derivative Litigation.
Mr. Banks concludes that "Overall, the McDonald's decision is a strong buttress to the compliance officer's duties." Mr. Banks then offers five specific and actionable takeaways for compliance officers at publicly traded companies.
Make certain that corporate culture supports compliance and ethics, not just "letter of the law."
Boards and all officers must be educated about compliance, including specific subjects related to their areas of responsibility. Boards should also document their activities to ensure an effective compliance program is in place, including a robust information flow to the board and responses to any red flags of noncompliance whether raised in the media or transmitted through internal communications.
Particular attention should be paid to any area of corporate activity with specific government regulations and whether there are adequate systems to report any problems and respond to those reports.
If the company has more than one product, there should be a tailored compliance program for each product area where the regulatory environment may differ.
An officer or director who engages in wrongdoing personally will be presumed to be acting disloyally and in bad faith.
For more information, please contact Mr. Banks directly. For a PDF of the article click here Corporate "toxicity" and officer liability: The lessons of the McDonald's case for corporate compliance.
About Scharf Banks Marmor
Scharf Banks Marmor LLC is a sophisticated, women-owned law firm whose attorneys come from leading AmLaw 100 firms and Fortune 100 corporate law departments. Our lawyers concentrate their practices in: Complex Litigation and Appeals, Employment, Corporate, Life Sciences, Intellectual Property, Food, Insurance, and Antitrust.