Scharf Banks Marmor Defeats Disciplined Officers' Claims Against Cook County Sheriff
Serving as Special State's Attorney for Cook County and as lead defense counsel for Thomas J. Dart, Sheriff of Cook County, Scharf Banks Marmor attorneys had a string of wins in Cook County Chancery Court.  In each of these cases former Cook County Sheriff's officers were found responsible for disciplinary infractions and sued the Sheriff in Circuit Court to challenge the discipline.  In Meza v.Dart an officer was disciplined for off-duty weapons violations and unbecoming conduct while intoxicated at a bar.  In Robinson v. Dart an officer was disciplined for off duty sexual misconduct reflecting unfavorably on the Sheriff's Office.   In Valdez v. Dart an officer was disciplined for violating the Cook County Sheriff's Office workplace sexual harassment policy. In Ferrell v. Dart an officer was disciplined for use of excessive force on a suspect and in Cappetta v. Dart an officer was disciplined for unauthorized absences from their post.  Between May and December 2019 Firm attorneys won judgments against the former officers in all of these cases.   The Cappetta, Ferrell and Valdez matters resulted in published written opinions which are available here. 
The lead attorney on these cases was George Sax.  Assisting on the Valdez case was Morgan Churma.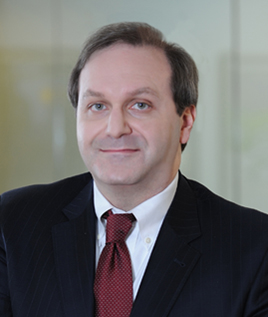 About Scharf Banks Marmor
Scharf Banks Marmor LLC is a sophisticated, women-owned law firm whose attorneys come from leading AmLaw 100 firms and Fortune 100 corporate law departments. Our lawyers concentrate their practices in: Complex Litigation and Appeals, Employment, Corporate, Life Sciences, Intellectual Property, Food, Insurance, and Antitrust.